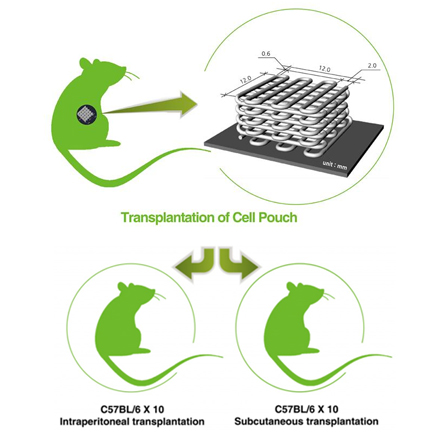 Cell pouch contains pancreatic β-cells differentiated nEPSs that its proprietary structure releases insulin into the blood vessel and optimizes cell survival with oxygen and nutrient supply from the blood vessel.
The utilization of the cell pouch makes it easy to formulate blood vessels between lattice structures. These vessels are also able to prevent the attack of immune cells.
The spheroid formation of pancreatic β-cells improves the survival rate of the cell and increases effectiveness of insulin secretion.